About Me
Who I Am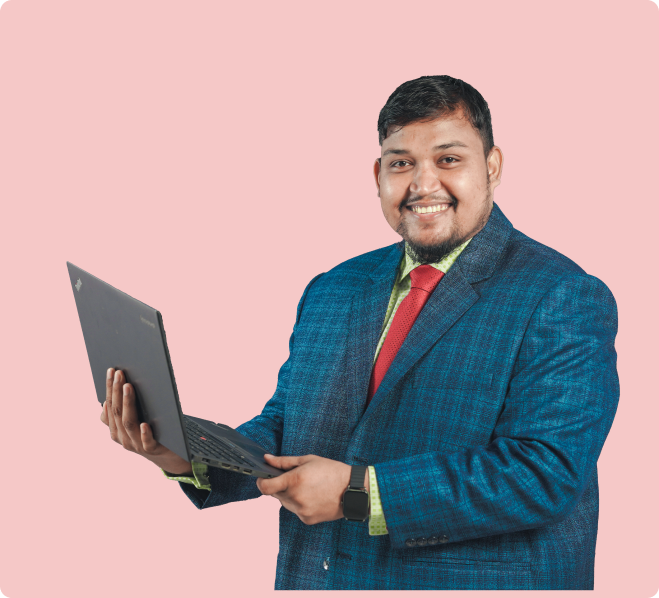 ---
ABOUT
I'm Habibur Rahman
Hey, this is Habibur Rahman, a pro internet marketer with expertise in Search Engine Optimization, YouTube SEO, and other branches of digital marketing. With over 9 years of experience, I've gained a good grip in the space both locally and internationally.
Apart from being a successful solopreneur, I also provide digital services, especially SEO, affiliate, blog, and youtube marketing. You can check out my marketplace profiles or contact me directly if you're interested in working with me or just to hang out.
---
My Life – A Bit!
More About Me
Hello, I am Habibur Rahman! A professional digital marketer. Specializing in SEO (search engine optimization) for the past 9 years. Currently, I am employed as a Senior Project Manager at Giant Marketers for 4+ years.
When I started my journey in 2013, I was assigned to acquire certain skills. Firstly, I started my career as a web designer. But eventually, I switched to my current career, which is SEO. In addition, I am also skilled in SMM, YouTube marketing, and WordPress customization.
I originally hail from Chatter Paiya Union of Senbagh Upazila, Noakhali, but have lived in Cumilla for the past 3+ years while completing my studies and establishing my career in digital marketing. I am committed to staying up-to-date on the latest industry trends and techniques, and am always looking for ways to improve and expand my skill set.
If you are in need of reliable and effective digital marketing services (specialize SEO), please consider entrusting your next project to me. I am confident that we can work together to achieve a mutually beneficial outcome.
Therefore, if you trust my experience and skills for your next project, it will be a win-win situation for both of us.
Here's, My Work Experience In Various field
✅ 4+ years as a Sr, Project Manager at Giant Marketers (Till Now)
✅ 2 years of experience at Coxwebhost and techvily
✅ Extensive experience working on local projects
✅ Experience working on international projects
✅ Fiverr Level 2 seller
✅ Jr. VIP service seller on BHW
And below is an approximate idea of my Skills 🙂
---
SKILLS
Skills I've Acquired In Years
I've been to each branch of digital skills to help
my clients. My core skills include:
Search Engine Optimization
95%
Shopify Store Management
60%
WordPress Website Customization
90%
---
PHOTOS
Watch Me Live My Life!
Want to experience how a pro online entrepreneur
spends his days? Have a look!
---
Videos
Latest From My Bucket
Want to shine up your skills with my help? Here are
my latest tutorials and guides for you:
Lets Get Connected!
Facebook
Twitter
Linkedin
Skype
YouTube
Instagram
Pinterest