I am Habibur Rahman, a passionate SEO professional. I have been working in the SEO field for more than 8+ years. I love doing SEO...Read more
There is no one-size-fits-all answer to this question, as the job market for SEO professionals varies depending on your location and industry. However, in general, having an SEO certification can give you a competitive advantage when applying for jobs. Additionally, many employers value continuing education and professional development, so having an up-to-date certification may make you more attractive to potential employers.
The 10 Best SEO Certifications Online (Free & Paid)
Research which SEO certification programs are available and right for you
Consider the cost, time commitment, and curriculum of each program
Study for and take the exams to earn your certification
Be sure to stay up-to-date on best practices in the SEO industry so that you can pass the exams with ease
Add your certification to your resume and online profiles
Make sure potential employers can easily find information about your accomplishments in the field of SEO
Use your certification to land a job in the field of SEO or a related field such as digital marketing or web development
Utilize your new skills and knowledge to help businesses improve their search engine rankings and visibility online
How to Become SEO Certified
Are you looking to become SEO certified? It's a great way to show potential employers that you have the skills and knowledge to improve their website's search engine ranking. Plus, it can help you stand out from the crowd when applying for jobs.

There are a few different ways to become SEO certified. One option is to take an online course from an accredited institution, such as Moz or HubSpot. These courses typically include video lessons, quizzes, and assignments.

Once you complete the course, you'll receive a certificate that you can add to your resume and LinkedIn profile. Another way to become SEO certified is by attending an in-person training program or workshop. These programs usually last several days and cover topics like keyword research, on-page optimization, and link building strategies.

At the end of the program, you'll receive a certificate of completion that shows potential employers that you're serious about becoming an SEO professional. If you're looking for a more comprehensive certification, there are also some longer-term options available. For example, the Search Engine Academy offers an 18-month online certification program that covers everything from basics concepts to advanced techniques.

And if you want to get certified by Google itself, they offer a 6-month training program called Google AdWords Certification which covers all aspects of running successful campaigns using their platform. No matter which route you choose, becoming SEO certified is a great way to build your knowledge and skills in this growing field.
SEO Specialist Certification
As a SEO Specialist, you will be responsible for improving the visibility and ranking of websites in search engine results pages (SERPs). In order to do this, you will need to have a strong understanding of how search engines work and what factors they use to rank websites. Additionally, you will need to be up-to-date on the latest SEO trends and best practices.

While there is no formal education or certification required to become a SEO Specialist, completing a training program or course can give you the skills and knowledge you need to be successful in this role. There are many online and offline resources available that can help you learn more about SEO. Additionally, attending conferences and networking with other professionals in the field can also be beneficial.
SEO Jobs for Beginners
Are you looking for a job in SEO? If you're just starting out, it can be tough to know where to start. Here are some entry-level SEO jobs that can help you get your foot in the door.

1. Social Media Manager: As a social media manager, you'll be responsible for creating and managing social media accounts for a company or organization. This will include posting content, interacting with followers, and monitoring analytics. 2. Content Writer: A content writer creates content for a website or blog.

This could include articles, product descriptions, or even web copy. It's important to have strong writing skills and knowledge of SEO best practices when applying for this type of job. 3 .

PPC Specialist: A PPC specialist manages pay-per-click campaigns on behalf of a client or company. This involves conducting keyword research, setting up ad groups and campaigns, and monitoring results. Experience with Google AdWords is often required for this role .

4 . Web Analyst: A web analyst uses data to improve website performance . This includes analyzing website traffic , conversion rates , and other metrics .

Strong analytical skills are essential for this job , as well as experience with Google Analytics .
SEO Career Opportunities
Search engine optimization (SEO) is an in-demand career choice for many people looking to get into the tech industry. The reason for this is because SEO is a constantly changing field that requires knowledge of both technical and marketing skills. As more and more businesses move their operations online, the demand for SEO experts who can help them improve their visibility and organic search ranking will only continue to grow.

There are many different career paths you can take within the world of SEO. You could specialize in on-page optimization, link building, or content marketing, just to name a few options. Or, you could choose to become an all-around SEO generalist who has a little bit of knowledge about everything related to search engine optimization.

No matter what route you decide to take, there are plenty of opportunities available for those with the right skillset. If you're thinking about making a career switch into SEO, or if you're already working in the field and want to learn more about what your options are, then keep reading!
SEO Specialist Salary
As of May 2018, the average annual salary for a SEO specialist in the United States was $61,490. However, salaries for this occupation can range from as low as $29,460 to as high as $103,040. The median wage is $52,310 per year.
SEO Career Path
The SEO career path is a rewarding one that can lead to a variety of exciting and lucrative opportunities. Those with the right skills and knowledge can find themselves in high demand by businesses and organizations who are looking to improve their online visibility and search engine rankings. There are many different ways to get started in SEO, but most people will need to start with a basic understanding of how search engines work and what they are looking for when ranking websites.

Once you have this foundation, you can begin learning more specific techniques and strategies that can be used to improve your own website's ranking. In time, you may even decide to specialize in a particular area of SEO, such as link building or content marketing. The great thing about an SEO career is that it offers plenty of room for growth.

As your skills and experience increase, so too will your earning potential. With hard work and dedication, there's no reason why you couldn't eventually become an expert in your field and command top dollar for your services. If you're looking for a challenging yet rewarding career, then SEO is definitely worth considering!
SEO Specialist Job Description
As a SEO Specialist, you will be responsible for improving the visibility and ranking of our client's websites in search engine results. You will work with a team of SEO professionals to identify and implement strategies that improve organic search results. In this role, you will also be responsible for monitoring website performance and providing recommendations for improvement.

The ideal candidate for this position will have a strong understanding of how search engine algorithms work and experience implementing effective SEO strategies. They should also be able to effectively communicate their ideas to clients and team members. If you are passionate about helping businesses improve their online visibility, then we want to hear from you!
SEO Specialist Course
If you want to learn SEO and become a specialist, there are a few courses you can take. Here is a look at some of the top SEO specialist courses available today. 1. The Complete SEO Course by Udemy

This course covers everything from keyword research to building links and improving your website ranking. It includes over 4 hours of on-demand video, 8 articles, and 32 downloadable resources. You'll also get lifetime access to the course so you can keep up with the latest changes in SEO.

2. Advanced Link Building by Moz In this course, you'll learn advanced techniques for building high-quality links that will improve your website's ranking. The course includes over 3 hours of on-demand video, 5 articles, and 1 downloadable resource.

You'll also get lifetime access to the course so you can keep up with the latest changes in link building tactics. 3 . Search Engine Optimization (SEO) Bootcamp by General Assembly

This bootcamp covers everything from optimizing website content to driving traffic through paid search ads. It includes over 35 hours of on-demand video, 4 articles, and 2 downloadable resources.
Can I Get a Job After Learning SEO?
It's no secret that a strong understanding of SEO can help you get ahead in your career. After all, SEO is one of the most important skills for any online marketer or business owner. But what if you're just starting out and don't have any experience with SEO?

Can you still get a job in the industry? The short answer is: yes! There are plenty of opportunities for those who are willing to learn SEO and put in the work.

Here are a few tips to help you get started: 1. Get educated. The first step is to learn as much as you can about SEO.

Start by reading articles, watching videos, and taking courses on the subject. There's a lot to learn, but it's important that you have a strong foundation before trying to apply your knowledge to real-world scenarios. 2. Start freelancing.

Once you feel confident in your abilities, start offering your services to businesses and individuals who need help with their online presence. This is a great way to gain experience and build up your portfolio. 3 .

Look for entry-level positions . If you don't have much experience, look for entry-level positions at marketing agencies or within companies that have an online presence.
Is It Hard to Get a Job in SEO?
There is a lot of competition for SEO jobs because they are relatively high-paying and in-demand. However, if you have the right skills and experience, it is not too difficult to get a job in SEO. There are many online job boards and networking sites where you can find open positions.

You can also contact companies directly to inquire about open positions.
Is SEO an in Demand Job?
Yes, SEO is an in demand job. In fact, the demand for SEO professionals has been on the rise in recent years as businesses have become more aware of the importance of search engine optimization. There are a number of reasons why SEO is such an in-demand job.

First, SEO is essential for any business that wants to be visible online. With more and more people using search engines to find information, products, and services, it's important to ensure that your website appears as high up in the search results as possible. This is where an experienced SEO professional can help.

Second, SEO is also a very cost-effective marketing strategy. Unlike many other marketing channels, with SEO you can achieve long-term results without having to spend a lot of money on advertising. This makes it an attractive option for small businesses and startups that have limited budgets.

Finally, as the internet continues to grow and evolve, so does the field of SEO. This means that there are always new opportunities for those with experience and expertise in this area to stay ahead of the curve and keep their clients' websites ranking highly in search engines.
Is SEO a High Paying Job?
Yes, SEO is a high paying job. In fact, the average salary for an SEO specialist in the United States is $64,000 per year. That's quite a bit higher than the national average salary of $36,000 per year.

Of course, there are many factors that can affect how much you make as an SEO specialist. Your experience, your location, and the size of the company you work for can all play a role in your salary.
Conclusion
You may be wondering if you can get a job with an SEO certification. The answer is yes! Although SEO is not typically required for most positions, having an SEO certification can give you a competitive edge and show potential employers that you have the skills and knowledge to help them improve their website's ranking in search engines.

There are many online courses or programs that offer SEO certification, so you can choose the one that best fits your needs and budget. Once you have completed your certification, be sure to add it to your resume and LinkedIn profile so that recruiters can easily find it when searching for qualified candidates.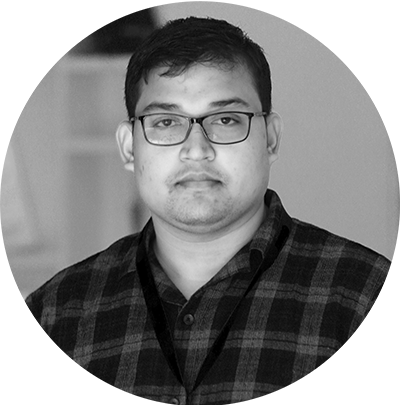 I am Habibur Rahman, a passionate SEO professional. I have been working in the SEO field for more than 8+ years. I love doing SEO because it is a challenging and interesting job. I always try to learn new things about SEO so that I can improve my skills.
More Posts