I am Habibur Rahman, a passionate SEO professional. I have been working in the SEO field for more than 8+ years. I love doing SEO...Read more
Have you ever wanted to have a guest post on your blog but didn't know how to ask? Asking for a guest post can be nerve-wracking, but it doesn't have to be! Here are four easy steps to asking someone to write a guest post for your blog.

Step 1: Do Your Research Before you ask anyone to write a guest post for your blog, do your research! Make sure that the person you're asking is a good fit for your blog.

You don't want to ask someone who writes about fashion to guest post on your tech blog. Also, take a look at their writing style and make sure it meshes well with your own. Step 2: Make the Ask

Once you've done your research and found the perfect person to ask, it's time to make the ask! The best way to do this is by emailing them directly. In the email, explain why you're reaching out and why you think they would be a great fit for your blog.

Be specific in what you're asking for – don't just say "I'd love if you could write a guest post." Tell them what kind of post you're looking for and give them some ideas of topics they could write about. This will make it easier for them to say yes!

Step 3: Follow Up If you don't hear back from the person within a week or so, follow up! Send them another email gently reminding them that you're still interested in having them write a guest post for your blog.

It's possible that they simply forgot or got busy, so don't hesitate to reach out again. Step 4: Say Thank You! Once they've written and published their guest post on your site, be sure to thank them! A simple thank-you note goes a long way in showing appreciation for their contribution.
If you're looking to have someone write a guest post for your blog, there are a few things you should keep in mind. First, make sure that the person you're asking is qualified to write on the topic you want them to cover. It's also important to be clear about what you expect from the guest post – will it be completely free, or are you expecting some kind of compensation?

Finally, don't forget to thank the person for their time and effort once they've completed the guest post!
Guest Post Request Email Template
Are you looking for a way to get more exposure for your blog or website? Writing a guest post for another site in your industry is a great way to do this! But how do you go about getting started?

One of the best ways to start is by reaching out to bloggers and site owners who accept guest posts. But what should you say in your email? How can you stand out from all of the other requests they receive?

In this post, we'll share a guest post request email template that's sure to get attention. We'll also provide some tips on what to include (and what not to include) in your email so that you have the best chance of getting your foot in the door. So let's get started…
Submit a Guest Post Free
Are you looking for a place to submit a guest post? Look no further! Here at Guest Post Free, we welcome guest contributors from all walks of life.

Whether you're a seasoned blogger or just getting started, we're happy to have you aboard. We believe that everyone has something valuable to say, and we're committed to providing a platform where your voice can be heard. So what are you waiting for?

Submit your guest post today!
List of Blogs That Accept Guest Posts
There are many blogs that accept guest posts, but finding the right one for your article can be tricky. To help you out, we've compiled a list of over 50 popular blogs that accept guest posts. This list includes a variety of different blog types, so you're sure to find one that's a good fit for your article.

Before submit a guest post to any of these blogs, be sure to read their submission guidelines carefully. Some may have specific requirements for topics or formatting, and failure to follow these guidelines could result in your article being rejected.
Free Guest Posting Sites List 2022
Looking for a list of free guest posting sites to help you get more exposure and traffic in 2022? Look no further! Here's a comprehensive list of over 50+ free guest posting sites that you can use to get your content seen by more people.

These sites are all high-quality and have large audiences, so you're sure to get some good exposure if you submit your content to them. Take a look at the list below and start guest posting today!
Free Blog Post Site List
There are many benefits to writing a blog. Blogging can help improve your writing skills, build an audience for your work, and even earn you some extra income. But where should you start?

One of the best ways to get started is by finding a free blog post site that suits your needs. There are many different types of blogging platforms out there, so it's important to find one that fits your goals and interests. Here are 5 popular free blog post sites to get you started:

1. WordPress – WordPress is one of the most popular blogging platforms in the world. It's easy to use and has a ton of features and plugins to make your blog look great. Plus, there are millions of other WordPress users out there, so finding support and advice is easy.

2. Blogger – Blogger is another popular option owned by Google. It's simple to use and has a variety of templates and layouts available to make your blog look professional. And like WordPress, there's a large community of users who can offer support and advice.

3. Tumblr – Tumblr isn't technically a traditional blogging platform, but it's perfect for short-form content like images, quotes, or videos. It's also incredibly easy to use, making it a great option for those just starting out with blogging. 4 Medium – Medium is a newer platform that focuses on quality over quantity when it comes to content .

It's perfect if you're looking for an engaged readership who will appreciate well-written articles or essays . And since it's owned by Twitter , you can easily share your content with a wide audience . If you're looking for more creative freedom than other sites offer , Medium is definitely worth checking out .

However , keep in mind that because it doesn't have as large of an audience as some other sites , it may be harder to grow your following . But if you're patient and produce high-quality content , Medium can be an excellent place to build an audience for your work . 5 Ghost – Ghost is another excellent option for writers who want total control over their site design and branding . With Ghost , you can create beautiful website without any coding knowledge required . Plus , since Ghost uses Markdown language , creating posts is quick and easy .
Free Guest Posting Sites in Usa
There are many benefits to guest posting on blogs. Guest posting allows you to build relationships with other bloggers, drive traffic to your own blog, and increase your visibility online. When it comes to finding guest posting opportunities, there are a few things you can do.

First, try searching for relevant keywords on Google, such as "guest post" or "write for us." This will bring up a list of potential sites that might be a good fit for your article. Another great way to find guest posting opportunities is by networking with other bloggers in your niche.

Ask around to see if anyone knows of any good sites that accept guest posts. Finally, you can also try using social media platforms like Twitter and LinkedIn to find potential guest posting opportunities. Once you've found a few potential sites, it's time to start pitching your ideas.

When pitching your idea, be sure to include a brief overview of the article you'd like to write, as well as why you think it would be a good fit for the site. Most importantly, make sure your pitch is tailored specifically to the site you're pitching – generic pitches will likely be ignored. If your pitch is accepted, congrats!

Now all that's left is to write a great article and promote it once it's published.
Guest Post Business
There are many benefits to guest posting on business blogs. For one, it can help promote your own business or website. Secondly, it can help build relationships with other businesses and bloggers.

And lastly, it can provide valuable backlinks to your site or blog. When done correctly, guest posting can be a great way to get exposure for your business or website. However, there are a few things you need to keep in mind if you want to make the most of this opportunity.

Here are a few tips: 1) Find the right blogs to guest post on. Make sure they are relevant to your industry or niche and that their audience would be interested in what you have to say.

2) Write quality content that is well-written and informative. Don't just try to sell something – offer value and insights that will benefit the reader. 3) Promote your guest post – don't just leave it up to the blog owner to promote your post.

Share it on social media, email your list, etc. The more people who see it, the better!
Guest Post Publisher
One of the most popular ways to get traffic to your blog is through guest posting. By writing articles for other blogs in your niche, you can not only drive traffic back to your own site, but also build up your reputation as an expert in your field. However, finding blogs that accept guest posts can be a bit of a challenge.

That's why I've put together this list of over 100 guest post publishers, all of which are looking for high-quality content from experts in their respective fields. To make things easier for you, I've organized the list by niche so that you can quickly find guest posting opportunities that are relevant to your area of expertise. Simply click on one of the links below to jump to that section:

Business & Entrepreneurship Health & Fitness Lifestyle & Parenting

Marketing & Social Media Personal Finance & Investing Technology & Gadgets

Business & Entrepreneurship 1. The Huffington Post: http://www.huffingtonpost.com/guest-bloggers/2b493158-4a54-11e3-8f09-fd2ca728e122/index.html#sthash.SVByOBmk.dpuf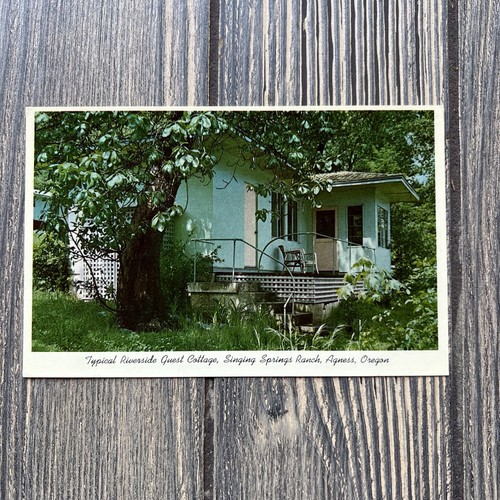 Credit: www.ebay.com
How Do You Ask Someone to Write a Guest Post?
In order to ask someone to write a guest post, you will need to first identify what type of content you would like them to contribute. Once you have an idea of the topic or angle that you would like covered, reach out to potential guest authors and provide them with a brief description of what you are looking for. Be sure to include any specific guidelines or requirements that they will need to follow in order for their submission to be considered.

When contacting potential guest authors, it is important to be respectful and professional in your request. Keep in mind that they are likely receiving many similar requests, so make yours stand out by offering something unique or valuable that they can gain from contributing to your site. For example, you could highlight the fact that your site has a large audience or offer promotional opportunities such as social media shares or links back to their own website or blog.

If you have a good relationship with the potential author, there is no harm in asking if they would be interested in writing a guest post for your site. However, do not take it personally if they decline – remember that everyone has different priorities and schedules, so it may simply not be possible for them at this time.
How Can I Get Free Guest Posts?
There are a few ways that you can get free guest posts. The first way is to find blogs that accept guest posts and pitch them an idea for a post. You can also search for guest posting opportunities on job boards or by using Google.

Another way to get free guest posts is to write the post yourself and then offer it to a blog for free in exchange for exposure. Finally, you can also contact bloggers directly and ask if they're interested in featuring a guest post from you on their blog.
Where Can I Get a Guest Post?
There are a number of ways to get a guest post. One way is to reach out to bloggers in your niche and offer to write a guest post for their blog. Another way is to search for blogs that accept guest posts using Google or another search engine.

When reaching out to bloggers, make sure you have something valuable to offer them in return for hosting your guest post. This could be an article that you wrote specifically for their blog, or it could be something else of value such as exposure for their blog or promotion of their product/service on your own platform. If you're unsure of how to find blogs that might be interested in publishing your guest post, try using Google's advanced search operators.

For example, you can search for "keyword" + "guest post" or "keyword" + "write for us". This should give you a good starting point for finding potential places to submit your guest post.
WRONG Ways to Ask for a Guest Post
Conclusion
If you're looking to score a free guest post on a high-traffic blog, there are a few things you need to do. First, make sure your pitch is relevant to the blog's audience and focus. Second, keep your pitch short and sweet.

Third, offer something of value in return for the free guest post. Finally, follow up with the blog owner after you've published your post.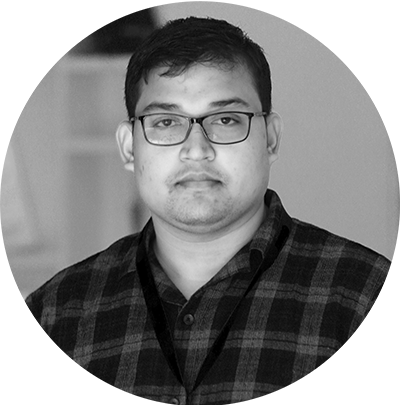 I am Habibur Rahman, a passionate SEO professional. I have been working in the SEO field for more than 8+ years. I love doing SEO because it is a challenging and interesting job. I always try to learn new things about SEO so that I can improve my skills.
More Posts