I am Habibur Rahman, a passionate SEO professional. I have been working in the SEO field for more than 8+ years. I love doing SEO...Read more
There are a number of ways to destroy SEO. The most common and effective way is to use negative SEO tactics against a competitor. This can be done by building hundreds or thousands of low-quality links to their website, which will eventually cause their rankings to plummet.

Another way to destroy SEO is to engage in black hat activities such as keyword stuffing, link buying, and link farms. These activities will not only get your website penalized by Google, but they will also cause your rankings to drop significantly.
Top 5 Ways To Destroy Your SEO Campaign
There's no one answer to this question because there is no one guaranteed way to destroy SEO. However, there are a few things you can do that will greatly reduce the effectiveness of your site's SEO. Here are four methods for destroying your site's search engine optimization:

1) Use Flash or other non-standard technologies. Search engines have a difficult time indexing content that is created using Flash or other non-standard technologies. This means that your site's content will be much less likely to show up in search results, which will greatly reduce the number of potential visitors who will see your site.

2) Keyword Stuffing Keyword stuffing is the act of cramming as many keywords into your site's content as possible in an attempt to make it more relevant for search engines. However, this technique backfires because it makes your content difficult to read and understand, which will ultimately hurt your ranking.

In addition, keyword stuffing can get you penalized by Google, so it's best to avoid this tactic altogether. 3) Link Spamming Link spamming is another common tactic used by those trying to game the system.

This involves posting links to your site on irrelevant websites or forums in an attempt to get people to click through to your site. However, most people can spot link spam a mile away and will simply ignore it. In addition, if you're caught link spamming by Google, you could face serious penalties that could seriously damage your ranking.
Bad SEO Practices
Bad SEO practices can tank your website's ranking and visibility. Here are some common bad SEO habits to avoid: 1. Relying on automated tools: Automated link building tools and other shortcuts may help you save time, but they can also lead to low-quality links that can hurt your site's ranking.

2. Not doing keyword research: Keyword research is essential for SEO success. Without it, you won't know which keywords to target or how to optimize your site for them. 3. Stuffing keywords: Keyword stuffing is a surefire way to get penalized by Google.

So instead of cramming keywords into your content, focus on creating quality content that naturally includes your target keywords. 4. Ignoring mobile optimization: With more and more people using mobile devices to access the web, it's important to make sure your site is optimized for mobile users. Otherwise, you could be missing out on a lot of traffic and potential customers.
Bad SEO Examples
Are you wondering what bad SEO looks like? Well, wonder no more! Here are some examples of poor SEO practices that you should avoid at all costs.

1. Not Optimizing for the Right Keywords One of the most common mistakes businesses make is not optimizing their website for the right keywords. This can lead to your website being lost in the sea of search results, never to be found by potential customers.

Make sure to do your research and target the right keywords for your business! 2. Ignoring Local SEO If you're a local business, ignoring local SEO is a huge mistake.

Optimizing your website for local search is essential if you want to be found by people in your area. Make sure to include your city and state in your titles and tags, and list your business on directories like Google My Business and Yelp. 3. Plagiarism

copying content from other websites is a major no-no in the world of SEO . Not only will it get you penalized by Google , but it also shows a lack of originality that will turn potential customers away. If you can't come up with fresh content on your own, hire a copywriter or content creator who can help you out!

4. Overstuffing Keywords Another common mistake businesses make is "keyword stuffing," which is when they stuff their content full of keywords in an attempt to game the system . This not only makes for terrible reading material , but it will also get you penalized by Google .

Stick to using keywords sparingly and naturally throughout your content , and you'll be just fine . 5 . Neglecting Social Media Social media is incredibly important for promoting your website and driving traffic to it . However , many businesses make the mistake of neglecting their social media accounts or not using them effectively . Make sure to post regularly and promote your website across all of your social media channels !
What Resource Does Google Provide to Evaluate the SEO Health of Your Website?
Google provides a number of resources to help website owners evaluate the SEO health of their site. The Google Search Console is one such resource, and it provides a wealth of data and information that can be used to assess SEO health. Another useful resource is Google Analytics, which can provide detailed insights into website traffic and user behavior.
How to Destroy a Website
Websites are delicate creatures. Just like any other living thing, they need to be nurtured and cared for in order to stay alive. But sometimes, despite our best efforts, a website must be destroyed.

Whether it's because the site is outdated or no longer relevant, or because it's been hacked beyond repair, there are times when the only course of action is to start from scratch. If you find yourself in this situation, don't despair! While it may seem daunting at first, with a little know-how you can destroy your website quickly and efficiently.

Here's how: 1) Backup your data! This is by far the most important step in the process.

Before you do anything else, make sure that all of your website's data is safely backed up. This includes everything from your database to your files and images. 2) Delete your site's files from your server.

Once you've backed up everything, it's time to say goodbye to your site's files. You'll need to delete them all from your web host or server – this includes both the public_html folder and any other folders or files associated with your site. 3) Remove any DNS records associated with your domain name.

If you're using a custom domain name for your website (which we recommend), you'll need to remove any DNS records that point to your site. These can usually be found in your domain registrar's control panel. 4) Cancel any paid services associated with your site.

If you're paying for things like hosting, SSL certificates, or email accounts related to your website, now is the time to cancel those services. Otherwise you'll continue being charged for them even though there's no website anymore! 5) That's it! Once you've completed these steps, congratulations – you've successfully destroyed your website!
Is SEO Outdated
If you're a business owner, you've likely heard of SEO. Search Engine Optimization is the process of improving the visibility and ranking of your website on search engines like Google. You may be wondering if SEO is still relevant in 2020.

The answer is YES! SEO is more important than ever for small businesses. In fact, 46% of small businesses say that their biggest marketing challenge is generating traffic and leads (HubSpot, 2020).

SEO can help you generate leads by increasing your website's visibility on search engines. When potential customers search for keywords related to your business, you want your website to appear as high up on the results page as possible. The higher your site appears, the more likely people are to click through to it.

A well-optimized website can also help build trust with potential customers. Customers are more likely to purchase from a site that appears high up in search results because they perceive it as being more credible and trustworthy. SEO isn't a one-time thing – it's an ongoing process that requires regular attention and updates.

As Google's algorithms continue to evolve, so too must your SEO strategy. However, even basic optimization can make a big difference for small businesses trying to compete in a crowded marketplace.
Websites With Bad SEO
Websites with bad SEO can be incredibly frustrating. Not only do they provide a poor user experience, but they can also make it difficult for your business to be found online. Here are some common problems that can cause bad SEO:

1. Poorly written or keyword-stuffed content 2. Duplicate content 3. Broken links and 404 errors

4. Slow loading pages
For Local SEO, What is a Citation?
A citation is an online reference to your business's name, address, and phone number (NAP). Citations can occur on local business directories, on websites and apps, and on social platforms. Creating consistent citations helps improve your local SEO by signal to search engines that your business information is accurate and up-to-date.

Citations are one of the most important factors for ranking in local search results. In addition to helping improve your visibility in SERPs, citations also help new customers find your business when they're searching online. If you're not sure where to start with building citations for your business, consider creating a free listing on Yelp.

You can also claim or add your business to popular directory sites like Google My Business, Bing Places for Business, and Apple Maps Connect.
Outdated SEO Practices
When it comes to SEO, there are a lot of outdated practices that can actually do more harm than good. Here are some outdated SEO practices that you should avoid: 1. Stuffing keywords into your content.

This is an old-school SEO practice that simply doesn't work anymore. Not only will stuffing keywords into your content make it difficult to read, but it will also trigger Google's spam filters. Instead, focus on creating quality content that uses relevant keywords naturally.

2. relying solely on Meta tags. Meta tags are still important for SEO, but they're no longer the be-all and end-all when it comes to optimization. In fact, over-optimizing your Meta tags can actually hurt your ranking potential.

So, while Meta tags are still important, don't put all your eggs in one basket and focus on other optimization techniques as well. 3. Building low-quality links . Link building is still an important part of SEO, but the days of mass link building are long gone .

These days , Google looks at the quality of links rather than the quantity . So , instead of building hundreds or even thousands of low – quality links , focus on getting a few high – quality links from reputable sources . 4 using exact match keywords .

Using exact match keywords used to be a popular SEO tactic , but it 's no longer effective . In fact , using too many exact match keywords can actually result in lower search rankings . Instead , focus on using related keywords and phrases that will help improve your overall ranking potential .
How Can SEO Be Damaged?
SEO can be damaged in a number of ways. One way is through the use of black hat techniques, which are methods that are used to artificially inflate a website's ranking in search engine results pages (SERPs). This can be done by stuffing keywords into content, hidden text or links, and doorway pages.

Another way SEO can be damaged is by engaging in link buying or selling, which is where websites exchange links with each other in order to boost their rankings. This practice is frowned upon by search engines and can result in penalties. Finally, SEO can also be damaged by negative publicity, such as if a website is accused of using unethical SEO practices.

This can lead to a loss of trust from both users and search engines.
How Do I Beat Google SEO?
There is no definite answer on how to beat Google SEO. However, here are some tips that may help you improve your ranking on the search engine: -Research your keywords thoroughly and use them strategically throughout your website content, including in the title, meta tags, and header tags.

-Make sure your website is designed for both humans and search engine crawlers. This means having a clean, well-organized design with clear navigation and easy to find content. -Generate high quality content that is relevant to your target audience and keyword phrases.

Content should be original, informative, and interesting to read. -Build backlinks from high quality websites. Backlinks are links from other websites pointing back to your website.

They act as a vote of confidence for your site and can help improve your ranking. -Monitor your website's SEO regularly using tools like Google Search Console or Moz Pro so that you can identify any issues and take corrective action quickly.
What Happens When You Stop SEO?
If you stop SEO, your website will likely see a decrease in traffic. This is because organic search results are one of the main ways that people find websites. When you stop doing SEO, your website will no longer be optimized for search engines, which means it will be harder for people to find it.

Additionally, your rankings may drop over time as other websites continue to do SEO and overtake yours in the search results.
How Can I Avoid SEO?
There is no surefire way to avoid SEO altogether. However, there are a few things you can do to minimize your chances of getting penalized by Google: 1. Write quality content.

This is the most important thing you can do to avoid being penalized by Google. Make sure your content is well-written, informative, and original. 2. Promote your content using white hat techniques only.

Avoid black hat techniques such as link buying or excessive keyword stuffing, as these will likely get you penalized by Google. 3. Do your research before choosing keywords to target. Make sure the keywords you choose are relevant to your topic and have low competition levels.

This will help reduce your chances of being penalized for keyword stuffing. 4 Keep your website up-to-date with fresh content regularly. Add new pages and blog posts on a regular basis to keep your site active and engaging for visitors.
Conclusion
SEO can be destroyed by a number of things. The most common is algorithm changes by Google, which can cause rankings to drop. Other ways include negative SEO tactics such as link bombing, keyword stuffing, and duplicate content.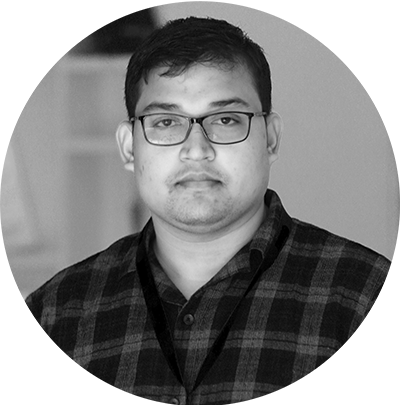 I am Habibur Rahman, a passionate SEO professional. I have been working in the SEO field for more than 8+ years. I love doing SEO because it is a challenging and interesting job. I always try to learn new things about SEO so that I can improve my skills.
More Posts