I am Habibur Rahman, a passionate SEO professional. I have been working in the SEO field for more than 8+ years. I love doing SEO...Read more
There is no doubt that SEO is one of the most important aspects of online marketing and freelancing. It can be a great way to get your name out there, attract new clients, and build a reputation for yourself. However, it is also important to keep in mind that SEO is not a magic bullet.

There are a lot of factors that go into ranking well in search engines, and it can take time and effort to see results. That being said, if you are willing to put in the work, SEO can be an excellent tool for growing your freelance business.
Are you a freelancer looking to expand your business? If so, you may be wondering if SEO is a good option for you. The short answer is yes!

SEO can be an excellent way to attract new clients and grow your freelance business. Here are some of the benefits of using SEO as a freelancer: 1. Reach More Clients

One of the biggest advantages of SEO is that it allows you to reach more potential clients. With a strong SEO strategy, your website can rank high in search engine results pages (SERPs), making it more visible to people who are searching for services like yours. This means that you'll have more opportunities to attract new clients and grow your business.

2. Get More High-Quality Leads Another benefit of using SEO as a freelancer is that it can help you get higher-quality leads. When people search for services like yours, they typically use keywords that indicate their level of interest and intent.

For example, someone who searches for "freelance writer rates" is likely further along in their buying journey than someone who searches for "freelance writing jobs". As such, ranking high for these types of keywords can help you attract leads that are more likely to convert into paying clients. 3. Stand Out from the Competition

Freelancing can be a competitive field, but with SEO, you can set yourself apart from other freelancers in your area by optimizing your website and content to rank high in SERPs.
SEO Freelancer Salary
As a SEO freelancer, you can expect to earn a competitive salary. The average salary for a SEO freelancer is $60,000 per year. However, salaries can range from $30,000 to $100,000 per year, depending on experience and skillset.
How to Become an SEO Freelancer
If you're looking to start a freelance career in SEO, there are a few things you need to know. First and foremost, SEO is a ever-changing field, which means you need to be constantly learning and keeping up with the latest trends in order to be successful. Secondly, as an SEO freelancer, you'll need to have a strong understanding of both on-page and off-page optimization techniques.

And lastly, it's important to have a solid portfolio of past projects that you can show potential clients. To become an SEO freelancer, start by getting some experience under your belt. This can be done by working for an SEO agency or doing some freelance work on the side.

Once you have some experience, start building up your portfolio so that potential clients can see your past successes. In addition to your portfolio, make sure your website is optimised for search engines so that people searching for an SEO freelancer can find you easily. Finally, stay up-to-date with the latest trends in SEO so that you can offer the most current advice and strategies to your clients.
How to Start SEO Work from Home
If you're looking to start a SEO business from home, there are a few things you need to do in order to get started. First, you need to determine what services you're going to offer. Are you going to provide on-page optimization?

Off-page optimization? Link building? Content marketing?

Once you know what services you're going to offer, you need to set up your website and start getting clients. To get started with your website, choose a domain name that's relevant to your business and easy for people to remember. Then, create website content that's keyword-rich and informative.

Be sure to include call-to-actions throughout your site so that visitors know what they can do next (e.g., contact you for more information or purchase your services). Finally, set up social media accounts for your business and start sharing your content with your followers. Once your website is up and running, it's time to start marketing your business.

Start by creating a list of potential clients that you think would benefit from your services. Then reach out to them via email or social media and let them know what you have to offer. You can also attend local events and meetups related to SEO or online marketing; this is a great way to network with potential clients and get the word out about your business.

With some hard work and dedication, starting a SEO business from home is definitely possible!
SEO Freelancing 10 Things You Need to Know to Be Successful
SEO freelancing can be a very lucrative and rewarding career, but it takes more than just knowing how to optimize web pages to be successful. Here are 10 things you need to know if you want to make it as an SEO freelancer: 1. It's not all about the technical stuff – Yes, SEO is a technical field, but that doesn't mean that the only thing that matters is your ability to tweak code and write meta tags.

Being a successful SEO freelancer requires much more than that. You also need to be able to understand your clients' business goals and objectives, have excellent communication skills, and be able to project manage multiple projects at once. 2. There is no one-size-fits-all approach – Every website is different, so there is no single "recipe" for success when it comes to optimizing them for search engines.

You need to be able to tailor your approach for each individual client in order to achieve the best results possible. 3. Keyword research is essential – If you want your optimization efforts to pay off, you need to start with thorough keyword research. This will help you identify the terms and phrases that potential customers are using when searching for businesses like yours, so you can make sure your site appears in those search results.

4. On-page optimization is key – Once you've targeted the right keywords, it's time to focus on on-page optimization – making sure your website's title tags, meta descriptions, header tags, etc., are all optimized for those keywords. This is where many people get tripped up, so if you can master this part of SEO freelancing then you'll be ahead of most of your competition. 5.'Content is still king'– A well-optimized website won't get very far without high-quality content that provides value for visitors (and helps improve your search engine rankings).

As an SEO freelancer, part of your job will be helping clients create this kind of content or working with their existing team members who handle content creation. Either way, great copywriting skills are essential in this field!
SEO Freelancer Upwork
As a business owner, you know that online visibility is key to success. After all, potential customers must be able to find your website before they can do business with you. That's why hiring a freelance SEO expert may be the best decision you ever make for your business.

But with so many freelancers out there, how can you be sure you're hiring the right one? Here are four tips for finding a great SEO freelancer on Upwork: 1. Check Their Portfolio

When you're considering hiring an SEO freelancer, the first thing you should do is check out their portfolio. This will give you a good idea of their past work and whether or not they're capable of delivering results. If they don't have a portfolio, or if it's sparse, that's a red flag.

You want to see evidence that they know what they're doing and have helped other businesses achieve success online. 2. Read Their Reviews In addition to checking out an SEO freelancer's portfolio, take some time to read their reviews.

What are past clients saying about them? Are they happy with the results they achieved? Do they recommend the freelancer?

Reading reviews will give you some insight into what it's like to work with someone and whether or not they're likely to deliver on their promises. 3. Ask for References If an SEO freelancer has impressed you so far, don't hesitate to ask for references.

This is another way to get insights from people who have actually worked with the person before making a hire. When reaching out to references, be sure to ask specific questions about the work that was done and the results that were achieved. This information can be invaluable as you make your final decision about who to hire!
Freelance SEO Writer
As a freelance SEO writer, you can help businesses improve their online visibility and attract more customers. By creating compelling content that is optimized for search engines, you can help companies achieve their marketing goals and boost their bottom line. There are a few things to keep in mind if you want to be successful as a freelance SEO writer.

First, it's important to understand how search engine optimization works. This will allow you to create content that is both effective and compliant with the latest algorithms. Second, you need to have a strong understanding of your target audience and what they are looking for online.

This will ensure that your content resonates with them and helps them find what they need. Finally, you need to be able to produce high-quality content quickly and efficiently. This will help you meet deadlines and keep clients happy.

If you have the skills and knowledge needed to succeed as a freelance SEO writer, then there's no reason why you can't make a great living doing this work. It's an in-demand skill set that can help businesses achieve their goals, so start pitching your services today!
SEO Freelancer near Me
There are a lot of freelancers that offer their services for a reasonable price. You can find them by searching for "seo freelancer near me" in your favorite search engine. Once you have found a few candidates, take the time to read their reviews and testimonials to get an idea of what others think of their work.

When you are looking for an seo freelancer, it is important to find someone who is knowledgeable about the latest trends and algorithms used by search engines. The freelancer should also be able to understand your business and its goals. They should be able to offer customized solutions that will help you achieve your desired results.

It is also important to work with a freelancer who has a good reputation. Be sure to ask around for recommendations from people you trust. Once you have found a few potential candidates, contact them and set up interviews so that you can learn more about their skills and experience.
How Much Do Freelance SEO Make?
There is no one answer to this question as freelance SEOs can make a wide range of incomes depending on their skillset, experience and location. However, according to Glassdoor, the average base salary for a freelance SEO consultant in the United States is $58,841 per year. This number can obviously fluctuate quite a bit based on other factors such as bonuses, commission and profit sharing.
How Does SEO Freelancer Work?
As a freelancer, I am often asked how SEO works. I tell them it is both an art and a science; the science part is understanding how search engines work and what factors they use to determine which websites should rank higher than others for specific keywords. The art part is knowing how to tweak website content, structure, and on-page elements to make those same search engines see your site as more relevant and authoritative than others.

It's a continuous process of experimentation, analysis, and adjustment to keep up with ever-changing algorithms. There are many different aspects to SEO, but at its core, it is about making your website more visible and attractive to search engines so that they will rank you higher in their results pages. This can be accomplished through on-page optimization like using keyword-rich titles and descriptions, as well as off-page tactics like building links from other high-quality websites.

SEO freelancers usually specialize in one or two areas of the field. Some may focus primarily on on-page optimization while others may be better at link building or social media marketing. No matter what their specialty is, the best SEOs always stay up-to-date on the latest algorithm changes and trends so that they can adjust their strategies accordingly.
How Long Does It Take to Learn SEO for Freelancing?
There is no concrete answer to this question as everyone learns differently and at different speeds. However, if you dedicate a few hours each week to studying SEO, you should be able to start freelancing within a few months. When learning SEO, it's important to have realistic expectations.

While some people may pick up the basics quickly, others may find that it takes them longer to really understand how everything works together. The most important thing is to keep moving forward and not get discouraged – even the best SEO practitioners had to start somewhere! One great way to learn SEO is by reading blog posts and articles from experts in the field.

You can also attend conferences and webinars, or join an online community of like-minded individuals who are willing to share their knowledge. Whatever route you choose, make sure you're constantly learning and expanding your skill set so that you can offer clients the best possible service.
Is SEO Writing a Good Career?
SEO Writing is a great career for those who enjoy writing and research. It can be a very lucrative career, as SEO writers are in high demand by businesses of all sizes. There are many different aspects to SEO writing, so it is important to have a good understanding of the basics before getting started.

However, once you get the hang of it, SEO writing can be a fun and rewarding career!
Conclusion
If you're thinking of freelance SEO, then the answer is a resounding yes! SEO is a great way to earn a living as a freelancer. Not only can you work from home and set your own hours, but there's also a lot of demand for SEO services.

businesses large and small are always looking for ways to improve their search engine rankings, and they're willing to pay good money for someone who can help them achieve that goal. So if you're looking for a freelance career that offers both flexibility and good earning potential, then SEO is definitely worth considering. Just be sure to brush up on your skills before you start pitching your services to potential clients!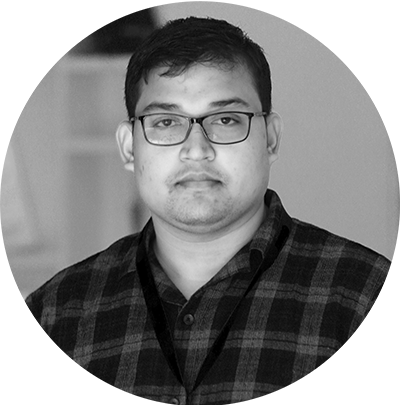 I am Habibur Rahman, a passionate SEO professional. I have been working in the SEO field for more than 8+ years. I love doing SEO because it is a challenging and interesting job. I always try to learn new things about SEO so that I can improve my skills.
More Posts