I am Habibur Rahman, a passionate SEO professional. I have been working in the SEO field for more than 8+ years. I love doing SEO...Read more
Yes, SEO is in high demand. This is because more and more businesses are realizing the importance of having a strong online presence. In order to have a strong online presence, businesses need to rank high in search engine results pages (SERPs).

And the way to do that is by optimizing their website for search engines using SEO techniques.
SEO is one of the most in-demand skills in the digital marketing industry. As the world becomes more digitized, businesses are looking for ways to optimize their online presence and reach their target audiences. And they're willing to pay top dollar for someone who can help them do just that.

If you're experienced in SEO and have a proven track record of success, now is the time to capitalize on your skillset. There has never been a better time to be an SEO expert. So if you're looking for an exciting and lucrative career change, look no further than SEO!
Is SEO a Good Career in 2022
There's no doubt that SEO is a hot career choice right now. The field is growing rapidly, and there's a lot of demand for qualified professionals. But what about the future?

Is SEO a good career in 2022? The answer is a resounding yes! Here's why:

1. The demand for SEO professionals will continue to grow. As businesses increasingly rely on online traffic for their success, they'll need more people to help them get the results they want. 2. There are many different aspects to SEO, so it's a versatile field with plenty of room for growth.

Whether you specialize in technical optimization, link building, or content marketing, there will be opportunities for you in the years ahead. 3. With the right skills and experience, you can earn a great salary as an SEO professional. In fact, according to Glassdoor, the average base pay for an SEO specialist is over $60,000 per year!

If you're looking for a challenging and rewarding career that will be in high demand in the years to come, SEO is definitely worth considering!
SEO Career Opportunities
Whether you're looking to get started in an SEO career or are already working in the industry, there are a number of different career opportunities available. Here's a look at some of the most common: 1. SEO Specialist

An SEO specialist is responsible for optimizing website content and architecture to improve organic search visibility and traffic. This role typically requires experience with keyword research, on-page optimization, link building, and analytics. 2. SEO Manager

An SEO manager oversees a team of specialists and is responsible for developing and executing an effective SEO strategy. This role often requires knowledge of both technical and creative aspects of SEO, as well as project management skills. 3. Director of Search Marketing/SEO Director

A director of search marketing or an SEO director is responsible for overseeing all aspects of an organization's digital marketing efforts, including paid search and organic search. This role often requires extensive experience in leadership and management, as well as deep knowledge of the ever-changing landscape of digital marketing.
SEO Career Salary
Assuming you're asking about a career in SEO, the short answer is that salaries can vary widely depending on experience, location, and other factors. The average base salary for an SEO specialist in the United States is $49,000 per year, according to Glassdoor.com. However, this number can range from around $30,000 per year for entry-level positions to over $100,000 per year for experienced professionals.

Location also plays a big role in salary levels. For example, someone working as an SEO specialist in New York City will likely earn more than someone with the same job title in a smaller city or town. Other factors that can impact earnings include the size of the company you work for and whether you have other skills or experience that are relevant to the position (such as marketing or web development).

Overall, a career in SEO can be quite lucrative if you have the right skills and experience. With so many businesses now relying on search engine traffic to generate leads and sales, there's a growing demand for qualified professionals who can help them achieve their goals.
SEO Job Hierarchy
If you want to have a successful career in SEO, it is important to understand the hierarchy of the industry. Here is a look at the different levels of SEO jobs, from entry-level to executive: Entry-Level SEO Jobs: These are typically entry-level positions that will give you a chance to learn about the industry and gain some experience.

Examples of entry-level SEO jobs include working as an assistant or coordinator for an agency or in-house team. Mid-Level SEO Jobs: In these positions, you will be expected to have more knowledge and experience than entry-level positions. You may be responsible for managing projects or overseeing a team of junior staff.

Mid-level SEO jobs typically require 2-5 years of experience. Senior Level SEO Jobs: Senior level positions are typically reserved for those with 5+ years of experience in the industry. In these roles, you will be responsible for leading teams and projects, and may also have budgeting and strategy responsibilities.

Senior level SEO jobs often require management experience.
Why Choose SEO As Career
Choosing a career is one of the most important decisions you will make in your life. It can be a daunting task, but if you take the time to research your options and find a career that suits your skills and interests, it can be an incredibly rewarding experience. One option that you may want to consider is a career in SEO.

SEO is short for "search engine optimization" and refers to the process of improving the visibility and ranking of a website in search engine results pages (SERPs). There are many reasons why SEO is an excellent career choice. Here are just a few:

1. It's an In-Demand Skill As more and more businesses move online, the need for skilled SEO professionals has never been greater. If you have the right skillset, you can be sure that there will always be demand for your services.

2. It's Rewarding Work Seeing your hard work pay off with improved rankings and increased traffic can be extremely gratifying. Knowing that you helped a business achieve its goals is a great feeling.
SEO Specialist
If you're looking to improve your website's search engine optimization (SEO), you may want to consider hiring an SEO specialist. An SEO specialist can help improve your website's ranking in search engines, which can lead to more traffic and conversions. When choosing an SEO specialist, it's important to find someone who is experienced and knowledgeable about the latest SEO trends and strategies.

You'll also want to find someone who is transparent about their process and results. Here are a few questions you should ask when interviewing potential candidates: 1. What is your experience with SEO?

2. What is your approach to improving a website's ranking? 3. What are some of the most recent projects you've worked on? 4. How do you measure success?

5. What are your rates?
SEO Jobs for Beginners
SEO is one of the most in-demand skills today. If you have basic coding skills and know your way around the internet, then you can start applying for entry-level SEO jobs. There are many job boards that list SEO positions, but the best way to find a job is through networking.

Attend conferences and meetups, follow industry leaders on social media, and reach out to companies directly to inquire about open positions. When applying for an SEO position, be sure to highlight any relevant experience you have, even if it's not directly in the field of search engine optimization. Any marketing or web development experience will be helpful as you transition into an SEO career.

Once you land an entry-level position, it's important to continue learning and keeping up with the latest trends in the industry. Read blogs and articles, listen to podcasts, and attend more events so that you can continually improve your skillset. With hard work and dedication, you can move up the ladder and become a respected authority in the field of SEO.
SEO Career Outlook
The career outlook for SEO professionals is extremely positive. The demand for qualified individuals who can help businesses improve their online visibility and organic search rankings is higher than ever before. And, as the digital landscape continues to evolve, so too will the need for SEO experts who can keep up with the latest trends and algorithm changes.

If you're considering a career in SEO, now is an excellent time to make the move. Here's a closer look at what you can expect from a career in SEO: 1. Job security – With businesses increasingly relying on digital channels for marketing and sales, the demand for qualified SEO professionals is only going to grow in the years ahead.

This means that your job security will be high as long as you keep up with the latest industry trends and developments. 2. Good pay – As someone with in-demand skills, you can expect to earn a good salary when working in SEO. In fact, average salaries for SEO specialists are significantly higher than average salaries across other marketing disciplines.

$75k-$100k per year is not uncommon for experienced professionals working full-time in this field.. 3. Flexible working hours – One of the great things about working in SEO is that it's relatively easy to work flexibly around other commitments such as childcare or study.

Many employers are happy to allow staff to work remotely or on a part-time basis if it doesn't impact negatively on results achieved.. 4. Opportunity to travel – If you enjoy travelling, then a career in SEO could be perfect for you as many jobs involve attending conferences and client meetings around the world.

. 5. Variety – No two days are ever the same when working in SEO which makes it a very interesting and varied profession.
Is SEO an in Demand Job?
Yes, SEO is an in demand job. The reason is simple: businesses need traffic from Google to survive and grow. And they're willing to pay good money for someone who can help them get it.

SEOs are in high demand for a number of reasons. First, there's the ever-growing importance of online traffic. In today's digital age, more and more businesses are going online—and they need qualified help to make sure their website appears at the top of search engine results pages (SERPs).

Second, there's the fact that SEO is always changing. Google makes regular updates to its algorithm (the code that decides which websites appear first in SERPs), so what worked last year might not work this year. This means businesses need to continuously invest in SEO in order to keep up with the latest changes and trends.

As a result, they need experienced professionals who can quickly adapt and implement new strategies as needed. Last but not least, many businesses simply don't have the time or resources to invest in SEO themselves—which is where outsourcing comes into play. By hiring an experienced SEO professional or agency, businesses can free up their own time and resources to focus on other areas of their business while still getting the results they need from their website traffic.
Is SEO a Good Career?
SEO is a great career for those who are interested in marketing and have the required skills. It is a challenging field with constant changes, which keeps things interesting. And because it is so important for businesses to have a strong online presence, there is always demand for good SEOs.

Of course, like any career, SEO has its downsides. The work can be repetitive and sometimes tedious, and it can be difficult to keep up with the latest changes. But overall, it's a great career choice for those who are looking for a stable job with good prospects.
Is There a Demand for SEO Specialist?
There is definitely a demand for SEO specialists! This is because more and more businesses are realising the importance of ranking highly on search engines like Google. They know that if they can get their website to appear near the top of the search results, they'll be able to attract more visitors – and potential customers.

However, it's not just enough to hire any old SEO specialist. You need to make sure you find someone who is experienced and knowledgeable about the latest trends and techniques. Otherwise, you could end up wasting your money on ineffective methods that don't produce results.

So, if you're looking to hire an SEO specialist, make sure you do your research first. Check out their previous work, read testimonials from happy clients, and make sure they stay up-to-date with the latest industry news.
Is SEO a High Paying Job?
As of 2019, the average salary for an SEO Specialist in the United States is $64,587. However, salaries for experienced SEO specialists can range from $85,000 to over $100,000 per year. The average pay for a freelance SEO Consultant is $1,500 per project.
SEO Career Reality vs Expectations in 2020
Conclusion
SEO is always in high demand because it is a key factor in online visibility. Businesses need SEO to ensure that their website appears as high as possible in search engine results pages (SERPs), which drives traffic and leads. While the algorithms used by search engines are constantly changing, SEO is still one of the most effective ways to improve a website's ranking and visibility.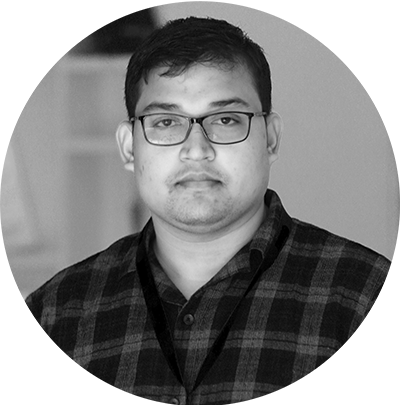 I am Habibur Rahman, a passionate SEO professional. I have been working in the SEO field for more than 8+ years. I love doing SEO because it is a challenging and interesting job. I always try to learn new things about SEO so that I can improve my skills.
More Posts