I am Habibur Rahman, a passionate SEO professional. I have been working in the SEO field for more than 8+ years. I love doing SEO...Read more
Keywords are the bread and butter of any good SEO or PPC campaign – but some keywords are more expensive than others. In this blog post, we'll take a look at some of the most expensive keywords out there, and what makes them so pricey. So, what are the most expensive keywords?

Well, it depends on a number of factors – including the industry you're in, the competition for those keywords, and the search volume for those terms. Generally speaking, however, these are some of the most expensive keywords: 1. Insurance Keywords

2. Mortgage Keywords 3. Lawyer Keywords 4. Loan Keywords
If you're running a business, you want to make sure you're spending your advertising budget wisely. That means targeting the most expensive keywords that will generate the most leads and sales. But what are the most expensive keywords?

Here's a look at some of the most expensive keywords in Google AdWords, based on data from WordStream: Insurance – $54.91 Loans – $44.28

Mortgage – $42.51 Attorney – $39.96 Credit – $36.92

As you can see, insurance, loans, and mortgages are among the most expensive keywords. That's because these industries are highly competitive and businesses are willing to pay top dollar for clicks that lead to customers. If you're in one of these industries, expect to pay more for your keywords than businesses in other sectors.
What are the Most Expensive Pay Per Click Words?
There are a number of factors that contribute to the cost of a pay-per-click (PPC) campaign, including the competitiveness of the keyword and the industry in which you're operating. That said, some keywords are more expensive than others, and certain industries tend to have higher PPC costs across the board. So, what are the most expensive pay-per-click words?

Here is a look at some of the costliest keywords in various industries, based on data from WordStream: Legal services: accident lawyer, personal injury lawyer Auto insurance: car insurance quotes, auto insurance quotes

Loans: mortgage rates, refinance mortgage Real estate: new homes for sale, houses for sale Weight loss: weight loss pills, lose weight fast

As you can see, many of the most expensive keywords are related to high-value purchases or ones that require extensive research before making a decision. This is likely due to the fact that people who are searching for these terms are further down the purchase funnel and thus more likely to convert. Interestingly, some of the most expensive Keywords don't seem like they would be all that pricey.

For instance,"mortgage rates" doesn't seem as though it would be as costly as "lose weight fast." However when you consider how much money is typically involved in taking out a mortgage loan – often hundreds of thousands or even millions of dollars – it's not surprising that this keyword comes with a high price tag.
Why are Some Keywords More Expensive?
When it comes to online advertising, keywords are everything. The right keywords can make or break an ad campaign, and the cost of keywords can vary widely depending on a number of factors. So, why are some keywords more expensive than others?

The answer comes down to supply and demand. Keywords that are in high demand by advertisers are naturally going to be more expensive than those that aren't as popular. This is because advertisers are willing to pay more for ad space on popular keywords in order to reach their target audience.

Another factor that can affect keyword prices is competition. Keywords that have a lot of competition from other advertisers will also be more expensive. This is because advertisers need to bid higher in order to win the ad space on these keywords.

So, if you're looking to save money on your online advertising budget, it's important to choose your keywords carefully. Target unpopular or less competitive keywords and you'll likely find yourself paying less per click.
Which Google Ads Pay the Most?
There is no definitive answer to this question as it depends on a number of factors, including the specific industry, the type of product or service being offered, the target audience, and the amount of competition. However, in general, the more popular and competitive an industry is, the higher the cost-per-click (CPC) will be. For example, industries such as law or medicine tend to have high CPCs because there are many advertisers competing for clicks from potential clients.
Do Keywords Cost Money?
If you're wondering whether keywords cost money, the answer is both yes and no. On one hand, there's no denying that some keywords are more expensive than others. This is especially true of highly competitive keywords that are essential for your business.

On the other hand, however, there are plenty of ways to get keyword data without spending a fortune. To get started, consider using a free keyword research tool like Google's Keyword Planner. This tool allows you to enter a word or phrase and see how often it's been searched for on Google over time.

You can also use this tool to get estimates for the cost per click (CPC) of specific keywords. CPC is the amount advertisers pay when someone clicks on their advertisement; it's a good indicator of how much competition there is for a particular keyword. In addition to Google's Keyword Planner, there are many other free and paid keyword research tools available online.

Whichever tool you choose, make sure it provides data on both search volume and CPC so you can make informed decisions about which keywords to target.
100 Most Expensive Keywords
Conclusion
Some keywords are more expensive than others. This is because they are more competitive, and businesses are willing to pay more for them. The most expensive keywords are generally related to popular products and services.

Keywords that are associated with high-end brands or products tend to be the most expensive. For example, "luxury car" is a very expensive keyword.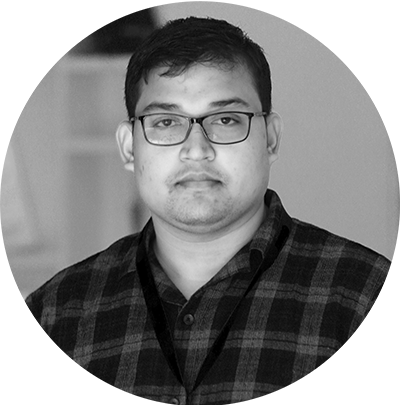 I am Habibur Rahman, a passionate SEO professional. I have been working in the SEO field for more than 8+ years. I love doing SEO because it is a challenging and interesting job. I always try to learn new things about SEO so that I can improve my skills.
More Posts