I am Habibur Rahman, a passionate SEO professional. I have been working in the SEO field for more than 8+ years. I love doing SEO...Read more
There are a number of ways to make money blogging, and the method you choose will depend on your blog's niche, content, and audience. However, there are some general tips that can help you monetize your blog no matter what its focus may be. One way to make money from your blog is to sell advertising space.

This can be done through a direct sale or by using an ad network such as Google AdSense. Another option is to work with sponsors who will pay you to promote their products or services on your blog. You can also generate income by selling products or services directly from your blog.

For example, you could create an online course or eBook teaching others how to do something related to your blog's topic. Or, you could sell physical products like t-shirts or mugs that feature your blog's logo or branding.
There are a lot of different types of blogs that make money. Some people blog about their personal lives and make money through advertisements or affiliate links. Others blog about topics like finance, business, or technology and make money through sponsored posts or selling products and services.

And still others blog as a hobby and make a bit of pocket change through online ads. No matter what type of blog you have, there are ways to monetize it and start making some extra cash. If you're not sure where to start, take a look at these five popular types of blogs that make money:

1. Personal Blogs Personal blogs are some of the most popular types of blogs on the internet. People love reading about other people's lives, and if you can give your readers an interesting glimpse into yours, you can be successful with this type of blog.

There are a few different ways to make money with a personal blog. One is through advertising, either through traditional display ads or by partnering with ad networks like Google AdSense. You can also include affiliate links in your blog posts, which means you'll earn commission on any sales made from clicks on those links.

Finally, you can sell products or services directly from your blog if you have something to offer that your readers would find valuable. 2. Financial Blogs Financial blogs are another popular category that can be quite lucrative for bloggers willing to put in the work.

These types of blogs typically focus on topics like investing, saving money, retirement planning, and more. Because they offer valuable information to readers who are interested in these topics, financial bloggers often attract sponsorships and advertisements from companies related to their niche. In addition, many financial bloggers also sell digital products like e-books and courses on their websites; this is another great way to monetize your content and earn some extra income.
Do Personal Blogs Make Money
Personal blogs are a great way to make money online. You can use your blog to promote affiliate products, sell your own products and services, or even accept donations from readers. If you want to make money from your personal blog, you need to put in the time and effort to grow your audience and build a platform that supports your monetization efforts.

However, it is possible to make a decent income from blogging if you're willing to work hard at it. Here are some tips for making money with your personal blog: 1. Sell advertising space on your blog.

This is one of the most common ways bloggers make money. You can sell ad space directly to advertisers or sign up for an ad network like Google AdSense or Mediavine. 2. Promote affiliate products on your blog.

If you have a niche blog with an engaged audience, you can earn commission by promoting products that are relevant to your readership. Make sure you only promote products that you would actually recommend, as this will help build trust with your audience.
High Demand Blog Topics
There are a number of different high demand blog topics that people are always searching for information on. These include topics such as: 1. How to make money online

2. How to start a business 3. How to save money 4. How to invest money

5. How to get out of debt 6. How to retire early
Most Popular Blogs
There are a ton of popular blogs out there, but which ones are the most popular? Here are the top 10 most popular blogs according to Alexa traffic rank as of March 2019. 1. Huffington Post – The Huffington Post is a liberal American news and opinion website and blog that has an active community of commenters.

2. Bleacher Report – Bleacher Report is a sports news website that focuses on highlights, stats, and analysis for various sports. 3. Mashable – Mashable is a technology and culture site that covers everything from social media to gadgets to internet culture. 4. TechCrunch – TechCrunch is a leading technology site that covers startups, new products, and tech industry news.

5. Perez Hilton – Perez Hilton is a celebrity gossip blog with photos, videos, and commentary about celebrities and their personal lives.
4 Types of Blogs
There are four types of blogs: personal, corporate, microblogging, and photoblogs. 1. Personal Blogs: A personal blog is a blog written by an individual about his or her own life experiences. This type of blog usually has a more informal tone than other types of blogs.

2. Corporate Blogs: A corporate blog is a blog written by a company or organization about its products, services, or industry. This type of blog usually has a more formal tone than other types of blogs. 3. Microblogging: Microblogging is a form of blogging that allows users to write short posts (usually less than 200 words) on a variety of topics.

Twitter is an example of a microblogging site. 4. Photoblogs: A photoblog is a blog that primarily consists of photos rather than text posts. Flickr is an example of a photoblogging site.
Lifestyle Blogs That Make Money
Lifestyle blogs are a dime a dozen these days. But which ones actually make money? It takes a lot of hard work, dedication, and talent to make a living off of blogging.

But it is possible. Here are 10 lifestyle blogs that are doing just that: 1. The Blonde Abroad – This popular travel blog is written by Kiersten Rich, who has been featured in Forbes, Huffington Post, and Cosmopolitan.

She makes money through sponsored posts, affiliate links, and advertisements. 2. I Am That Girl – I Am That Girl is all about helping women love themselves and feel confident. The site was started by Alexis Jones and makes money through sponsorships, advertising, and affiliate marketing.

3. The Everygirl – Founded by Alaina Kaczmarski and Danielle Moss, The Everygirl is a site for working women with practical advice on career development, fashion tips, beauty hacks, and more. They make their revenue from sponsorships and branded content partnerships. 4.">The Financial Diet – This top lifestyle blog focuses on helping its readers save money without sacrificing the quality of their life.">The Financial Diet was started by Chelsea Fagan and Lauren Ver Hage in 2014 and has since grown to be one of the most popular personal finance sites on the web.

They make their money through adsense revenue sharing, sponsored posts, digital products sales, and affiliate marketing.">
Most Successful Personal Blogs
When it comes to personal blogging, there are a few key factors that tend to make the most successful blogs stand out from the rest. First and foremost, successful personal blogs tend to have a very clear and defined focus. The blogger has a specific audience in mind and writes with that audience in mind.

As a result, the content is highly targeted and relevant to that group of readers. Another important factor for successful personal blogs is consistent updates. Readers need to know that they can count on the blog for new content on a regular basis, whether that's daily, weekly, or even just monthly.

If they don't see new posts frequently enough, they're likely to lose interest and move on to other things. Finally, successful personal blogs also tend to be well-designed and easy to navigate. A cluttered or confusing layout will only discourage readers from sticking around, so it's important to keep things clean and simple.

With these factors in mind, it's no wonder that some personal blogs have become extremely popular and successful over the years!
Blogs That Make 10K a Month
The internet is full of opportunities to make money. From online surveys to selling products and services, there are countless ways to earn an income online. One popular option is blogging.

Blogging can be a great way to share your passion with the world, build an audience, and generate some extra income. If you're looking to start a blog that could potentially make you 10K a month, there are a few things you should keep in mind. First, it's important to choose a niche that you're passionate about and that has potential for monetization.

Once you've selected your niche, it's time to start creating content! Consistency is key when it comes to blogging – aim for at least 1-2 new posts per week. As your blog grows, you can start promoting products or services related to your niche (this is where the monetization comes in).

And finally, don't forget about SEO – optimizing your blog posts for search engines will help you attract even more readers. With hard work and dedication, it is possible to make good money from blogging. If you're ready to put in the effort required, then go ahead and give it a shot!

Who knows – maybe one day you'll be earning 10K a month from your blog.
Blogger
If you're looking to start a blog, one of the first decisions you'll need to make is which platform to use. There are many different blogging platforms out there, but one of the most popular is Blogger. Blogger is a free, easy-to-use platform that allows you to create and customize your own blog.

You can choose from a variety of templates and designs, or you can create your own. Once you've created your blog, you can begin posting content. You can write about whatever you want – your interests, your experiences, your thoughts on current events – anything!

Blogger makes it easy to share your voice with the world.
Credit: blog.hubspot.com
What Types of Blogs Make Most Money?
There is no one-size-fits-all answer to this question, as the type of blog that makes the most money depends on a number of factors, including the niche, the content, and the blogger's marketing efforts. However, some types of blogs tend to be more lucrative than others. For example, blogs about personal finance, investing, or business tend to generate more revenue than lifestyle or fashion blogs.

This is because these topics are usually more likely to attract an audience that is willing and able to spend money on products and services related to the blog's content. To make money from a blog, bloggers need to ensure that their site is optimised for search engine ranking and that they are using effective strategies for promoting their content. They also need to offer readers value by providing high-quality content that helps them solve problems or learn new information.

If a blogger can do all of these things, then they stand a good chance of generating significant income from their blog.
How Do Beginner Bloggers Make Money?
There are a few ways that beginner bloggers can make money. The most common way is through affiliate marketing. This is when you promote a product or service on your blog and earn a commission for every sale that you generate.

Another way to make money as a beginner blogger is by selling advertising space on your blog. You can also sell products or services directly from your blog. And finally, you can use your blog to build an audience for another business venture, such as a consulting service or an online course.
Which Type of Blog is in Demand?
There are many different types of blogs in demand, but some of the most popular include fashion, beauty, lifestyle, and food blogs. These topics tend to be popular because they offer readers a way to escape the everyday grind and learn about new products or trends. Additionally, these types of blogs often provide readers with valuable tips and advice that can be used in their own lives.
What Types of Blogs are Successful?
There is no one answer to this question as success depends on a number of factors, including the niche, the quality of content, and the level of engagement with the audience. However, some general tips for creating a successful blog include writing compelling and interesting content that appeals to your target audience, being active on social media platforms to promote your blog, and using effective SEO strategies to help your blog rank higher in search engine results pages. Additionally, it's important to regularly update your blog with new content to keep readers coming back for more.

By following these tips, you can increase your chances of creating a successful blog that resonates with readers.
6 Types of Blogs That Make Money | Tips for Beginners
Conclusion
There are many different ways to make money blogging, but there are some general tips that can help you earn an income from your blog. First, you need to choose a niche that is popular and has a lot of potential for monetization. Once you've chosen your niche, you need to create content that is high quality and informative.

You should also focus on building a large and engaged audience. Finally, you need to find ways to monetize your blog such as affiliate marketing, selling products or services, or through advertising. If you follow these tips, you'll be well on your way to earning money from your blog.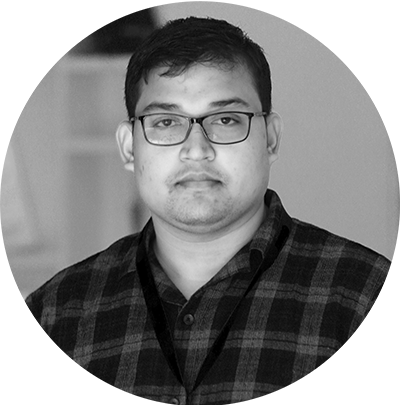 I am Habibur Rahman, a passionate SEO professional. I have been working in the SEO field for more than 8+ years. I love doing SEO because it is a challenging and interesting job. I always try to learn new things about SEO so that I can improve my skills.
More Posts